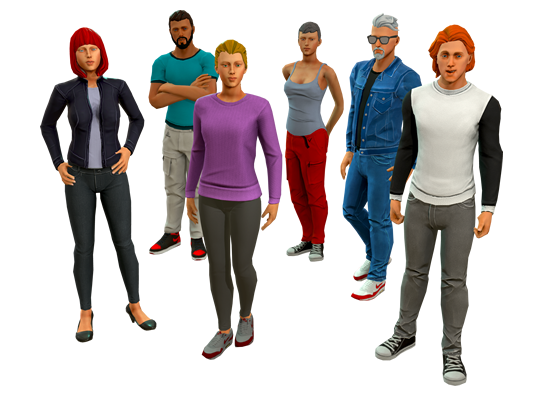 Thanks

 

for

 

your

 

interest

 in 

collaborating

 

with

 

us

. 
We will now explain the steps to follow to become an official Virtway Partner.
VIRTWAY PARTNER CERTIFICATION PROCEDURE:
Creating an online event with Virtway Events' technology isn't difficult, but it requires being very familiar with technology in general, and with event organization in particular.     
No programmers or 3D modelers are needed, only advanced users.
If you want to be a partner, you must have personnel to::
Provide advice and guide the client
Help with event organization
Personalize the virtual scenes
Set up and design stands/booths
Upload presentations and videos to the Content Management System (CMS)

Help

 

attendees

 

adjust

 

their

 

microphone

 and 

headphones

And more…
As you can see, there are many tasks, although less than in a real event.
Being a partner requires learning to use our technology in depth and passing an exam within the 3D world.
BENEFITS OF BEING A VIRTWAY PARTNER
The Partner Certification Program costs €5,000 + VAT (Spain)*
(*50% off for a limited time)
In return, partners receive a number of benefits:
Hours of support from Virtway experts for your first events
A 30%

commission

on

Virtway

licenses

exclusive for partners

A virtual

world of their own

to carry out commercial work

Appear

in

the

partners

list

on

the

Virtway

website

Could receive leads

from

your

country

or

geographical

area

Opportunities for additional revenue streams
STEPS TO TAKE IN ORDER TO BECOME A PARTNER
You will receive the manuals and videos.
One of our specialized collaborators will train your team
You will have your own 3D space to put into practice what you have learned.
You will be able to consult the doubts that arise
We will test you on your knowledge:
CMS Management: You will be able to perform the exercises at your own pace, setting up the necessary equipment as if it were a real event
Live support: You will have to give support to our live examiner, inside the 3D, as if he was an event attendee.
SIGNING THE PARTNER AGREEMENT
After signing you will:
Be licensed to organize events with Virtway's technology
Be provided with audiovisual material for your web page
Appear in Virtway's list of web partners
Obtain leads from your country or geographical area. Leads will receive satisfaction surveys about your performance.

No exclusivity in any territory or sector is included.
You won't regret joining us on this virtual adventure!
The most advanced 3D technology in the world accesible from any device.