Metaverse experiences are revolutionizing the way companies do business. Virtway is used for training, education, e-commerce, product launches, conferences, expos, onboarding and much more.
Footdistrict Introduces Outer Shelf: A Virtway Metaverse Platform for Sneaker and Streetwear Enthusiasts
Footdistrict, a sneakers and streetwear shop, created a metaverse platform called Outer Shelf with Virtway Technology. Users can create and customize avatars, dress them in digital versions of clothes, shoes, and accessories from Footdistrict's catalog, and explore various scenes such as a digital twin of the store and Barcelona's Plaza Real.
Users can also purchase the products they see in the metaverse, and participate in raffles and mini-games for exclusive releases. Additionally, Outer Shelf serves as a meeting point for the Footdistrict community, where they can talk trends and attend brand events and concerts. Accessing Outer Shelf is easy, users just need to have a registered Footdistrict profile.
Read More

Whitelabel Virtual Store and Experience Metaverse
Exclusive Avatar Accessories, E-commerce, Raffles and Product Launches, Community Clubs
Fashion and Sports Apparel
Metaverse Asia Expo 2022: 5 days of expositions and panel discussions showcasing innovative solutions
Managed by Virtway Partner, Great Meta, MAE2022 presented 5 days of fun, knowledge and inspiration while simultaneously exploring future metaverse opportunities that will be driving the success of the metaverse ecosystem formation and adoption.
With more than 100 exhibitors from across Asia and over 30 panel discussion sessions, attendees were able to learn, network and interact with content, pushing the limits of the current metaverse.
Additionally, the virtual world was open for 2 weeks after the event where users could come in and watch on-demand content from the live event.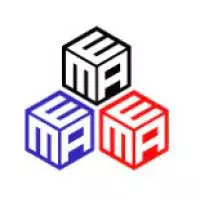 30 panel discussions, 80 speakers, Expo Hall with 100 exhibitors, VIP Party
Fortune 100 Software Company Trains 100's in Virtway's Metaverse
A Fortune 100 software company used Virtway's Metaverse platform to deliver a cutting-edge, immersive training event for over 130 employees from around the world. The 2-week virtual training pop-up featured original ways to gamify key learnings from the company's LMS, including prizes for top performers and interactive team-building sessions.
Personalization and gamification in the Virtway platform allowed teams to set the theme, deliver the message, and carry out workshops.
A post-event survey found that participants gave a 4.7 overall event rating out of 5 and reported a 70.2% increase in knowledge.
Keynote speakers, Workshops, Gamified Knowledge Quests
Telva's Leap into the Metaverse: Engaging a New Audience and Securing Continued Success
Telva, the most prestigious fashion magazine in Spain, took a bold step into the metaverse in order to engage a new audience and ensure its continued success for another 60 years. To celebrate its 1000th issue, the magazine offered readers an immersive virtual experience through the TELVA Showroom. In this virtual space, readers were able to access exclusive brand content, interact with others via voice, and attend a live hybrid concert by the group Marlon.
Additionally, the TELVA Metaverse featured prizes and challenges for readers to participate in like scavenger hunts through virtual Paris, sponsored by various brands.
Users could also purchase the products they see in the metaverse, and participate in raffles and mini-games for exclusive releases. 
Telva Showroom and Hybrid Concert with Marlon
Scavenger Hunt with prizes, Interactive Showroom with E-commerce, Live hybrid concert
European University Hosts Virtual Innovation Days to Discuss Technology in Education
The European University held the 17th International University Innovation Days in their own metaverse where a digital twin of their Madrid Campus was beautifully recreated specifically for the event.
The theme of the event was "Technology in the Transformation of Learning," and featured speakers discussing topics such as the role of technology in learning, the use of 3D content in healthcare, and the use of virtual reality in education.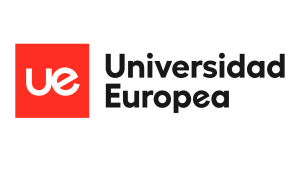 Innovation Days: Tech and Startup Workshops and Networking
7 Workshops, 1 Conference, Showrooms, Expo Area with 10 Stands, Networking, Gamification
Team on the Making with Pfizer: Virtual Team Building and Coaching
Pfizer participated in multiple virtual team building activities, with the goal of further building relationships within the work environment.
With the team working remotely over the last year, Virtway partner, Dorothy.Agency teamed up with two professional coaches and developed a day of fun team building activities that connected and created trust amongst the participating Pfizer employees.
Team on the Making: Virtual Team Building and Coaching
Professional training, Showrooms, Collaborative activities, Team Building workshops
Instituto Santalucía Launches a Metaverse to Promote Financial Education Among Young People
Insurance and Research company, Instituto Santalucía, launched a virtual world in an effort to promote financial education among young people aged between 14 and 30.
This metaverse is designed to educate young people on the challenges they face in terms of long-term savings, especially in the current economic climate where inflation is high, making it more difficult for young people to save money and retain the value of their savings.

Financial Education in the Metaverse
Workshops, Branded Showroom, Interactive Educational Activities
Clarins Launch Event- Annual Digital Training Committee
Virtway Events platform hosted the Clarins Digital Learning Trek event where 70+ users from all corners of the world met in our virtual environment to enjoy conferences and work sessions. They also included a large showroom with information panels, stands, and informative digital content.
This successful event that was possible thanks to the work of Virtway partner, Stellar. They worked side-by-side with Clarins event team to design and deliver the 3D decorated environment with futuristic and amazing customization.
Conferences, Branded Showrooms, Breakout Sessions
BBVA Open House for Trainees
BBVA held their 2020 Open House event with more than 200 employees. The purpose was to onboard and coach their team of trainees. They were taught from top to bottom everything they needed to know to successfully carry out their job functions. They enjoyed  a series of conferences from corporate leaders and participated in team building sessions. 
This successful event that was possible thanks to the fantastic work of Virtway partner, Latte Marketing. By working closely with the BBVA management team they were able to design the 3D branded environment and deliver the desired results.
Conferences, Professional training, Showrooms, Collaborative activities, Team Building workshops
Virtual job fair, networking with headhunters and virtual conferences of innovative startups
This virtual career fair was created for Spanish-speaking people interested in job search and entrepreneurship.
Over the course of 3 days, more than 4,000 attendees were able to learn about employment and entrepreneurship with 42 interactive booths where companies were represented at the event. Additional activities included presentations of 53 keynotes in the virtual auditoriums, teambuilding workshops and networking activities.
International Talent Forum
Conferences, Interactive Stands, Networking, Professional training, Collaborative activities, Team Building workshops
International virtual career fair for the e-learning and HR sectors
For two weeks, EXPOELEARNING Virtual offered an open program of conferences in which different visions of e-learning and HR were presented.
About 500 users attended the conferences to listen to speakers in their specific areas that showed the present and future of training. They also visited the exhibition area with 10 stands of companies from the e-learning sector, simulations, virtual reality, new media: e-book, iPad, PDAs and mobiles, DTT, etc.
Conferences, Virtual Tours, Integrated VoIP and Chat with stands…
E-learning & Human Resources
3D virtual campus, master classes, group projects
The University has its own 3D campus where they carry out immersive learning experiences with their students. In these sessions, the trainers involve their students both with each other as well as with interactive content or external applications. Teachers make use of the space to generate learning itineraries based on debate and on sharing the conclusions generated, ultimately speeding up learning. Currently, several courses are taught within this platform with an average student satisfaction rate of 9.3.
UNIR'S VIRTUAL 3D CLASSROOM
Fairs, Stands, Conferences…
I International E-Complutech Virtual Conferences
The University of Madrid Complutense has also applied our technology by holding the first International E-Complutech Virtual Conferences, which proved to be a success. During two days in May, the University offered a program full of live virtual conferences, led by different speakers from multiple companies.
The objective of this initiative was to bring technology and technology-based companies closer to the Education sector in order to create a fruitful meeting between technologists, educational managers and teachers to improve the learning experience in schools and classrooms.
To prepare for the event, Virtway Events made four virtual rooms available for the participants: three classrooms for conferences and a room where companies could do networking.
This innovative, cutting-edge and easy-to-use event reached interested teachers and students, wherever they were in the world.

I International E-Complutech Virtual Conferences
Conferences, Virtual rooms y Networking zones
Cybersecurity Fair with dozens of company and university stands
Cybercamp's V edition, organized by the National Institute of Cybersecurity (INCIBE), hosted in its 3D fairground 37 recruitment companies and 20 academic institutions offering job vacancies and training in the sector.
Visitors created their profiles and chose the avatar with which to move around the fair, talking in real voice with the rest of the participants. They could ask for information at the stands where companies offered real-time advice to those interested. All this without having to travel, increasing participation and the number of visitors.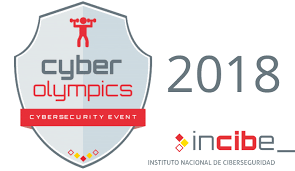 Fairs, Stands, Conferencias…
CREATE SUCCESSFUL VIRTUAL EVENTS WITH VIRTWAY
The most advanced 3D technology in the world available from any device.