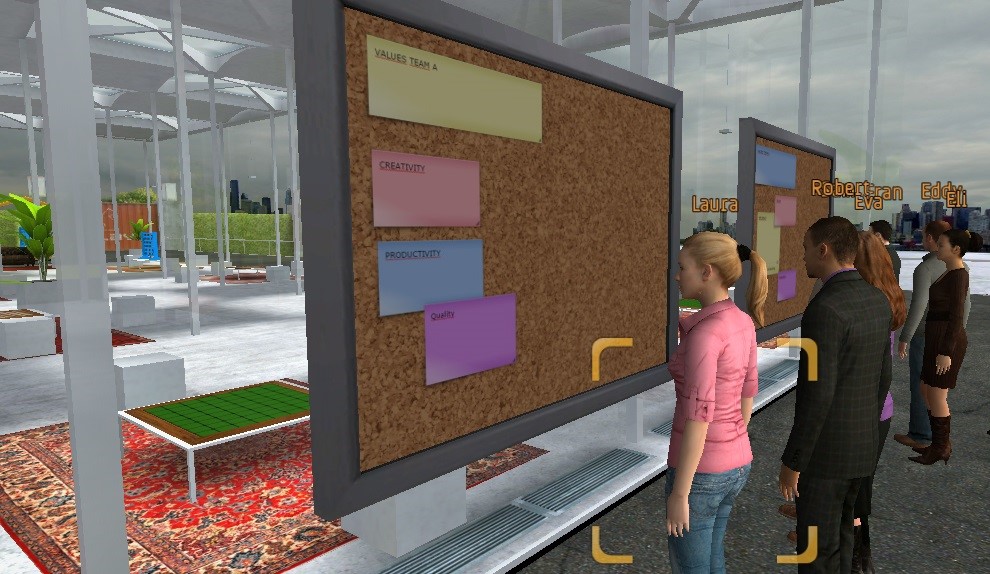 Ten Keys to Investing in Employees
Teamwork is one of the most valued skills that companies look for when evaluating employee performance. The ability to make decisions in a group brings a large number of benefits, such as encouraging creativity, facilitating problem solving and speeding up response times.
All these advantages greatly improve the performance of workers and, as a further consequence, that of the company. The more productive employees are, the greater the economic and general growth of a business. In fact, organizations have been known to avoid competitive work environments in order to create ones where collaboration and cooperation between employees is the key to success.
For this reason, more and more companies are investing in programs to include activities designed exclusively for their employees in their business policies. This is known as Team Building, a technique that consists of carrying out a set of exercises aimed at developing workers' skills such as leadership, problem solving or decision making.
The following are the top ten objectives that companies aim to achieve by investing in Team Building activities:
---
1. Improve worker motivation
One of the keys to achieving business objectives is the motivation of employees, because the more confident they feel, the better their performance will be. Team Building events promote a sense of identity and belonging to the group; two aspects that have a great impact on employee motivation, and thus the success of a company.
2. Fostering communication and integration
Participating in motivating activities gives workers the opportunity to get to know each other better and connect with the rest of the group. In addition, proper communication avoids misunderstandings and allows everyone to be part of a common goal. Actions aimed at team building provide very useful tools for developing these skills.
3. Reinforce trust and fellowship
For the relationship between employees to improve, trust is essential, a key element of teamwork. Team bonding activities allow employees to have the opportunity to live experiences outside of the professional routine, thus favoring cooperation and trust-building among all members of the group.
4. Improve the working environment
Simple Team Building activities allow managers to analyze possible problems which may exist within a company and implement the necessary actions to improve their situation. A toxic work environment interferes with the well-being of employees. With a positive environment, employees enjoy their work more.
5. Increase resistance to stress
Group activities positively affect the well-being of workers and the good running of the company. Further, positive relationships and social support from colleagues help prevent stress and reduce its effects on employees, because if the team feels united, it will have a greater ability to make critical decisions.
6. Stimulate the spirit of teamwork
When working in a group, the efforts of each of its members are strengthened, increasing the effectiveness of the results and decreasing the response time. This is the priority of the Team Building proposals: to encourage team collaboration and develop skills that help them resolve conflicts together.
7. Increase the feeling of belonging within the company
Another one of the purposes of these activities is to create loyalty among the workers, that is, to make them feel more united to the company. In order to do this, it is essential that the group knows the company better and feels closer to it. In this way, they will be an active part of the company and strengthen their sense of belonging.
8. Identify the strengths and weaknesses of the team
The dynamics of Team Building make it possible to analyse the relationship between workers and to gain in-depth knowledge of their strengths and weaknesses. In this sense, group activities are also a good opportunity to develop new skills and competencies in the team.
9. Increase creativity
In many cases, employees do not know what they are capable of until they are involved in situations that require innovative solutions. It is important to maximize their skills with ingenious activities that test their creativity.
10. Improve productivity
As this is the ultimate goal of Team Building, actions are aimed at finding formulas to improve policies, processes and procedures. These three key issues strongly affect the development of business productivity and should be taken into consideration for team management strategies . If employees work together more effectively, the duplication of tasks will be reduced and more efficient results will be achieved.
Physical Team Building vs Virtual Team Building
Fun team building activities tend to have a playful character, outside working hours and offer entertaining, constructive and inspiring proposals that connect their members.
They cover different group dynamics, from outdoor activities, leisure encounters and competitive or collaborative group actions, to multi-day trips and getaways.
But one of the most popular alternatives in this segment is Team Building online, which includes a series of virtual activities for all employees, either remote workers or employees in the office. Given that the number of employees who develop their professional activity outside the company is growing, companies must bet on be creative in finding ways to connect teams that may be physically separated.
Virtual Team Building activities, online meetings or interactive chats to share ideas and experiences are some of the proposals that can benefit remote employees. All with a single objective: to achieve a virtual connection that feels real and close.
One of the most innovative ideas for Team Building online is to use interactive 3D avatars, which simulate each of the remote workers and those responsible for the activities aimed at training these teams. With a virtual team, all employees are treated the same and represented in a virtual world.
This service is offered by Virtway Events, which has developed an advanced 3D technology to offer stimulating experiences to all employees within a virtual world. Employees of all types are able to attend numerous group activities aimed at virtual training, from games, like escape rooms, to conferences or meetings.
All modalities of Team Building, either in person or in Team Building online, should be considered as key investments for any company. Investing in the personal and professional growth of employees will ultimately translate into significant improvements for companies, both in performance and overall results.