2021 was certainly a year of evolving and adapting to new event trends. While 2020 was the year everyone transitioned to online events, this past year gave way to innovation in both online and hybrid events.  Let's take a look at the event trends we've seen here at Virtway in 2021. Our late 2021 pipeline shows that many organizations are focused on their digital event footprint while they try to reintroduce hybrid events and projects. Perhaps these are the telltale signs for what's to come in 2022! 
Perhaps the infinite potential of technology has been one of our top learned lessons for 2021. With worldwide restrictions and ongoing uncertainty of what the future holds in a pandemic, technology has been clutch in guiding us toward successful and dynamic hybrid events.
Different spaces have been adapted to offer an in-person event equipped with the necessary technology to stream and integrate online users, thus attracting those interested in the face-to-face interaction, as well as those users who like to attend virtually. Hybrid events allow us to reduce the capacity of in-person events, facilitating social distancing, while maintaining or even increasing the number of attendees, which have the possibility of attending from anywhere in the world.  
The event industry continues leaning in this direction, and its success will depend on its capacity to adapt and innovate. Guests are now more selective when deciding where to go and what to do. It is important to offer them different and dynamic experiences (See #3 below), especially now that we have adapted to virtual events.  
2. Full Customization and In-depth Branding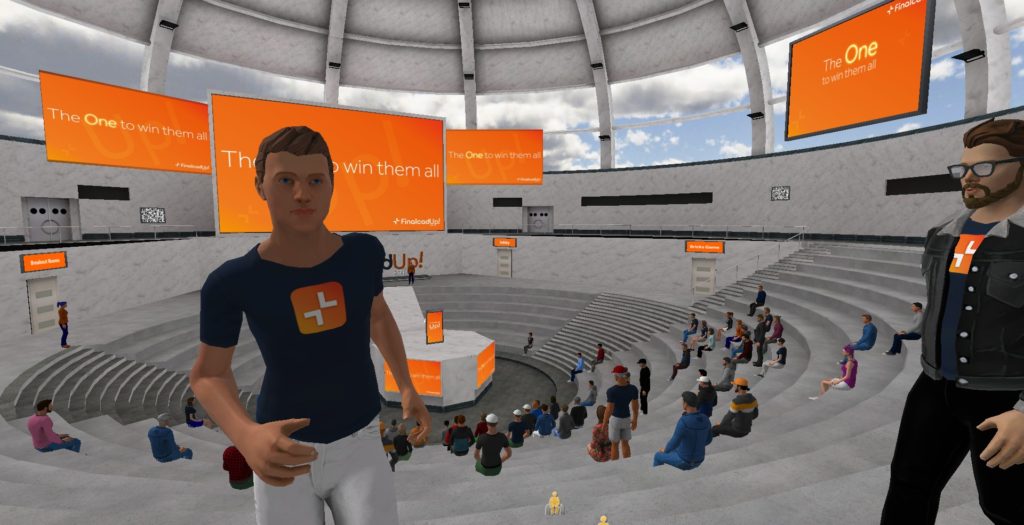 One of the main goals of event organization is to create a memorable event that the attendees rave about even before it has finished. And, without a doubt, the best way to achieve this is by creating visually attractive, unique events with enjoyable experiences. 
For that, authenticity should become the main focus of attention. In these changing times, and with so many events occurring every day, creating and designing an original event faithful to your brand will be key to differentiating yourself from the rest. 
Be that as it may, it's time (if you haven't done so yet!) to let your imagination run free, explore, and experiment with new ways to achieve your organizational goals with a greater impact and commitment from your community.  
3. Interactive Activities to Increase Audience Engagement
Leon Winkler, Ubisoft's International Events Manager, talked about what B2B organizations could learn from E-sports. Clearly, the videogame industry naturally counts with lively and entertaining features. Hence, the objective of event organizers for 2021 was strongly influenced by the need to search for gamification and interactive activities in events in order to hold their attendees' attention.
With virtual events booming, different types of platforms have also emerged to offer us visually attractive events. The use of virtual 3D worlds has led the way in experiences where you can fully interact with the scene,  immerse in the online event and achieve 100% engagement. As a result, users are fully immersed by being brought into the event as a participant rather than sitting on the outside simply observing from their computer screen. 
Virtway successfully connects and engages EVERY event participant in an innovative way with its personalized avatars which allow users to speak up and show up in a highly functional fashion by interacting, walking, talking, raising hands, clapping, sitting  & interacting with other attendees, dancing, and communicating in real-time via 3D spatial audio. Now is the time to be original and look for innovative proposals to reach event attendees through digital technology. And, by providing relevant content together with these kinds of fun experiences, users will be more active during the event, and their attention span will be significantly boosted; consequently, obtaining better performance than with a simple video-based conference.
4. Event tracking and metrics
2021's situation has provided us with new advantageous options in the event organization field. Virtual events have far outpaced in-person events on lead tracking and other metrics, such as event reach and calculating ROI. This is data that has always been present in event organization; however, thanks to online events, it has become one of the most advantageous trends in 2021.  
Virtual events allow us to easily create exact statistics showing engagements levels, reach, and any other parameters helpful to improve future events, nonetheless, possibilities do not end here. The easy and fast collection of data referring to the attendees also allows us to create personalized content for each of them. From now on, we will be able to know which aspects of our event have stood out for each attendee, a piece of very useful knowledge for the post-event phase. Thus, giving us the possibility of creating and sending users the content and information in which they have shown interest, as well as tracking any potential leads and creating detailed surveys to deepen our understanding of our community and their buying and/or engagement preferences.
5. A Harder Push for Sustainability
Sustainability has become one of the most popular trends of the last decade, but without a doubt, it has been key for the event industry during 2021. We are becoming more and more aware of our impact on the environment, and thanks to that, we are beginning to mind our actions to take better care of the planet.
A single event generates a lot of waste, not only bottles and glasses, but also fabric, banners, merchandising, clothing, and travel etc. The solution for this massive production is circular economy, where most of these products are reused, repaired and renewed as many times as possible. Moreover, event participants should expect new initiatives and other eco-friendly proposals. 
Virtway has not hesitated to proactively join this trend and we have created our own initiative together with Tree-Nation. We have made a commitment to plant a tree for each follower on any of our social media in our Follower Forest. With this new project and your help, we will gradually reduce the carbon footprint caused by deforestation and play our part. 
6. Putting an End to Zoom Fatigue
There's no denying that screen fatigue is real and people all over the world are completely burned out with traditional online events and conferences. Zoom and other videoconference platforms saw their boom in 2020, but 2021 left everyone craving something more immersive and fun. 
Whether events be small or large, event organizers have spent 2021 exploring new ways of bringing their attendees together in innovative ways with, for example, avatar-based event platforms like Virtway.
7. Events in the Metaverse
The term "metaverse" was by far the power word for the last quarter of the year. But even before Facebook & Microsoft made their announcements to create their own versions of the Metaverse, many other virtual event companies were already offering this experience.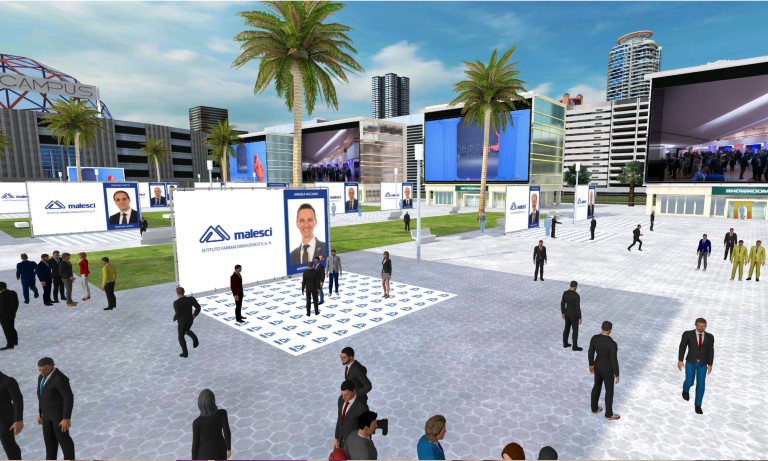 Remote work and online/hybrid events are here to stay and the most innovative organizations around the world know that the next step to see their new business models work is by finding the perfect Metaverse in 2022 to bring together employees, clients, event attendees, etc. 
What's next? No one can be entirely sure but we are definitely here to find out! As technology continues evolving, virtual events will also evolve. Here at Virtway, we will continue working towards what has always been our goal, to connect people in an enjoyable, immersive, fun, and productive way. As the market matures and more technical processes become automated, project planning and customer support will become more and more important as the differentiator. Virtway brings over 8 years of virtual event experience with the world's top companies to advise new and repeat customers to innovate and engage their communities at scale.